By Sarah Britten

Do you match your car? Does it express, externally, what you are?
The car I am driving at the moment matches me very well, and that terrifies me. It isn't mine (it belongs to my grandmother, who is no longer able to drive). And I want to say it isn't me – but it is. For a woman of my age, living in Sandton, it makes perfect sense.
"It makes you invisible," a friend observed, and he is right. I am pretty sure that when clients and suppliers see me in it they assume that I have money, and have had money for a while, which must mean I am successful, and credible. I am comfortable without being spectacularly wealthy, and they feel reassured about dealing with me.
This is what a Mercedes C-Class 180 says about you.
It isn't mine. It isn't me I want to say. This can't be me. (Who am I, anyway?)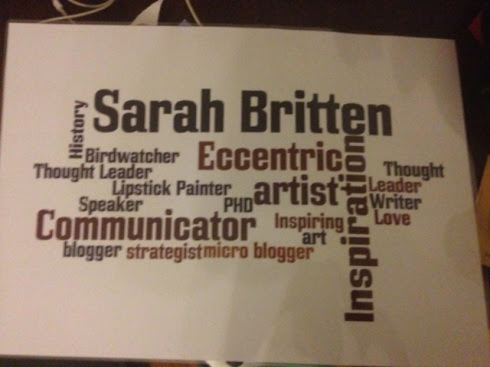 A word cloud sent to me by Kelly as part of a blogger drop
Once upon a time I was a BMW driver. It required a fundamental recalibration of my sense of self.
After I agreed to let my ex buy back my half of the 1 series, I hired a Polo for 2 months at enormous expense. I very nearly bought a 1 series coupe, but procrastinated, which was lucky because I was promptly told to resign or take a paycut. I took the pay cut and bought a 120i on the advice of David Bullard, back before the great blowup of 2014.
It was that blog post about BMWs that helped get me a free Freelander for a year, and a Range Rover Evoque for the year after that. Nothing is stranger than driving a car that codes for success in a city obsessed with it while knowing that you are essentially unemployed. The only indigent Range Rover driver in Joburg, a friend used to joke.
After a year, I had to give the Range Rover back and it was back to wandering in the automotive wilderness. Driving a R600,000 car for free tends to reconfigure your relationship with ownership, and after that I became allergic to commitment of any kind.
Still, sharing a car with my mother – the 120i I'd sold her years before – became a schlep that outweighed my reluctance to spend. I very nearly bought a Subaru XV but got cold feet on the day I was supposed to sign. In a sign from the heavens above, a burst water mains wrecked the driveway on my grandmother's property, requiring me to move her Merc to my parents' place. There it has stayed ever since.
The Merc is very nice. It gets me from A to B. I am fortunate to be in a position to not have to buy a car. But it's not me. It's a convenient bridge from one life to another, and the next life isn't clear.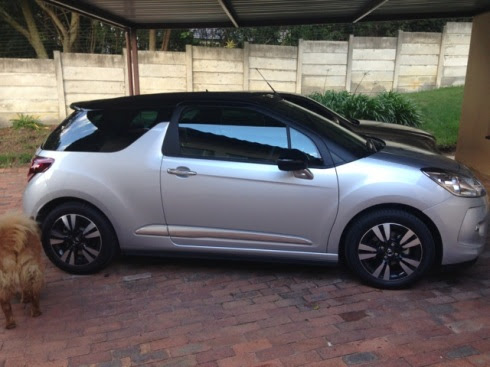 DS3 with the horrible chow-chow
Two weeks ago, I got to drive a Citroën DS3 cabrio for a week. It's one of the upsides of having a car brand as a client. It was such a totally different driving experience that I felt like a different person. Younger, cooler, more alive.
Essentially, the DS3 was automotive Botox: a young person's car that doesn't code for a particular level of affordability. I felt good in it. For a while I wasn't the anonymous woman passing herself off as a functional human being in a car that doesn't belong to her, I was a DS3 driver. I miss being that person.
– First published in The Red Robot Project, 28 February 2014